Ripple price exhibits downtrend in the last three months
The fall exhibited is speculated to last for some time
The current market pressure has led many coins to deal with lower digits. XRP coin, which is counted among the top cryptocurrency was trying to battle with the ongoing pressure. Well, the effort went in vain as Ripple price fell under the market pressure and started registering loss. In the last 3 months, the price has registered fall. Let's have a look at the XRP price chart: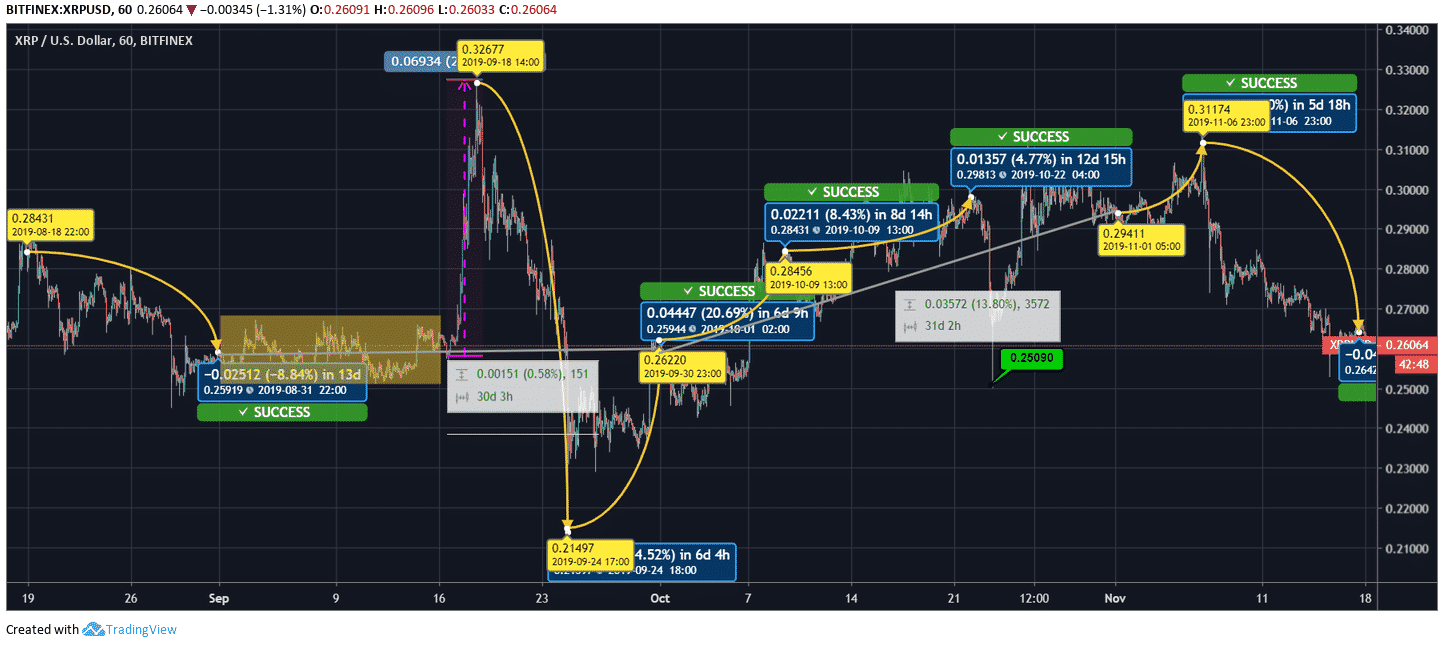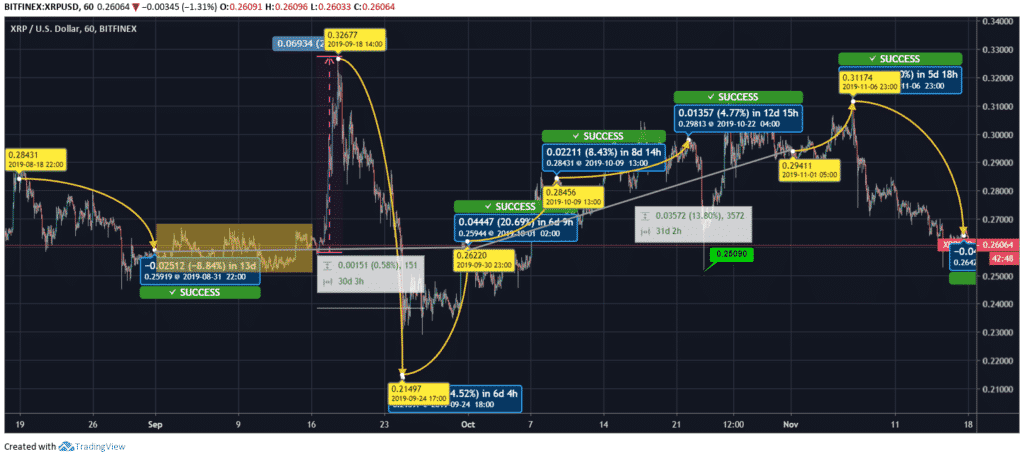 The three-month chart of Ripple is indicating a fall in the price. Three months ago, on August 19, the currency was at $0.28431. The month closed with 8.84% fall. In this 11-days, the XRP price moved from $0.284 to $259. September started with a moderate movement in the first few days until it climbed to $0.32677 from $0.260 by 26.34%. The currency could hold itself at the level and fell to $0.21497 by 4.52% drop. The last few days of the month reflected recovery that helped Ripple to jump to $0.26220 again. The month recorded progression of 0.58%.
In October, the XRP coin started escalating from the beginning and took the price to $0.284 and later to $0.298 by 8.43% and 4.77%, respectively. Later, Ripple price dropped to $0.25090 but soon recovered and jumped to $0.29411. The month-long price movement reflected a profit of 13.80%. The ongoing month started with a slight uptrend. The price touched $0.31174 by 6% profit. The currency dropped to $0.26064 again in recent days due to the heavy market pressure.
Ripple Price Prediction
The market is speculated to improve in the coming days. Ripple price is speculated to improve with time. The current scenario might not be impressive, but the coin is anticipated to give a colossal result in the future.
For intraday traders, the coin is gradually moving towards the next support level at $0.259 by breaching the immediate support level at $0.262. There is a slight possibility that Ripple might recover in the coming hours. Ripple is speculated to give great results in the future. The traders interested in the currency are suggested to go for long-term investment. The specified period would give best result to the traders.
| | |
| --- | --- |
| Resistance Level | Price |
| R1 | $0.268815 |
| R2 | $0.272376 |
| R3 | $0.275368 |
| Support Level | Price |
| S1 | $0.262262 |
| S2 | $0.25927 |
| S3 | $0.255709 |