The crypto market is exhibiting a bearish trend from the opening hour. The plunge was expected to be short-lived, but the same is still hanging around and might bring loss to the intraday traders. Ripple coin has been tremendously affected by the pullback pressure. The currency has dropped to $0.274. The chances of improvement are quite thin for intraday trading.
Ripple Price Analysis
XRP coin started dealing at $0.275 yesterday, and then, it escalated to $0.281 in the first three hours. The price plunged to $0.279 in the next hour. The currency escalated again and touched $0.284. Ripple price dribbled to $0.281 but improved back to $0.284. The fluctuation in the coin took the counter to $0.280 and then improved to $0.283 by 1.05%. XRP price slipped to $0.279. The currency hovered at the same level for a while, and before closing, the price jumped to $0.284. The intraday movement of the Ripple cryptocurrency reflected a 2.83% progression.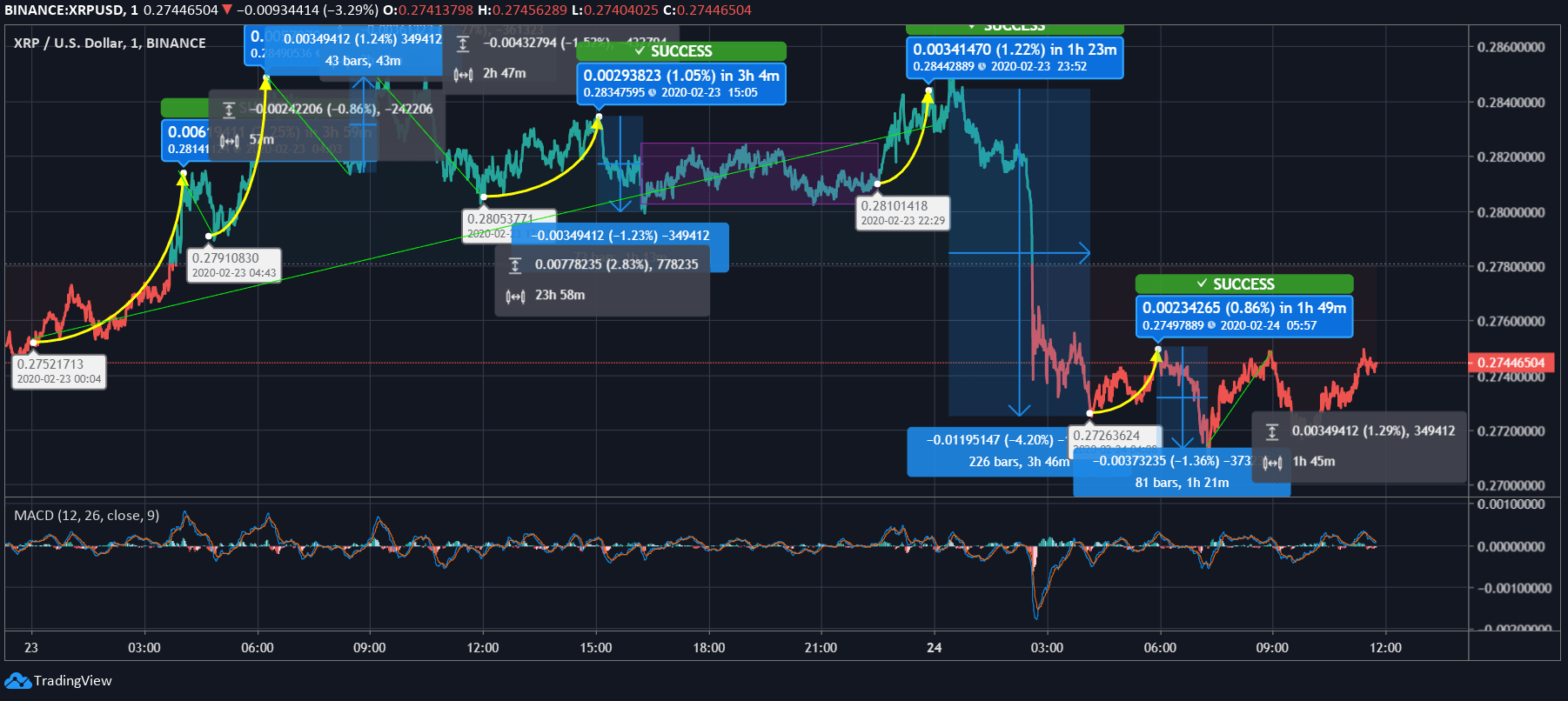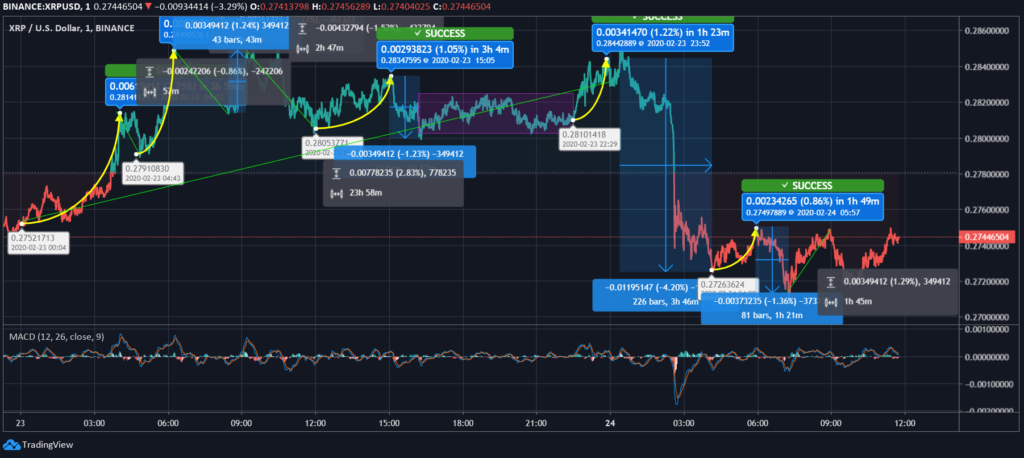 Today, the opening hour carried improvement signs. However, the next few hours spotted a heavy fall in the price. XRP coin was at $0.272 at 04:08 UTC, then, it escalated to $279, and the price dropped to $0.271. The volatility is still intact, and the current price is at $0.274. As per the current, Ripple price is also expected to be trading downwards in the upcoming hours. The coin has violated the immediate support level at $0.277 and quite near to the next support level at $0.273. The same is also likely to be breached in the coming hours.